Visiting a new place can be daunting. But knowing what to expect before you travel to Jordan can help ease your mind and make the entire trip—from planning the itinerary to packing your bags to exploring the destination—much more enjoyable. Here are five tips to help you prepare for your journey to Jordan (keep an eye out for Part II coming soon!):
#1 Jordan is a Muslim-majority country
Islam is more than a religion in Jordan—it is the core of the culture and plays a role in everything from daily family life to lawmaking. So if you want to truly experience Jordan, arrive ready to learn about Muslim culture and customs. This may mean covering your head and neck when entering a mosque or refraining from eating in public during the holy month of Ramadan, for example. These practices might not come naturally to non-Muslims, so be sure to do some research in advance, ask questions during your travels, and let the locals show you the way. Don't be shy; guides, tour operators, and residents alike are typically happy to help and share their culture with you.
#2 Jordanian hospitality is ancient history…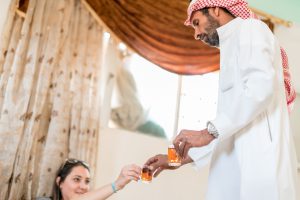 …and present practice. Warmly welcoming guests is a tradition passed down from the Bedouin tribal culture. But it's not just a thing of the past. Present-day Jordanians have carried on the tradition—often opening up their homes to visitors and treating guests with great respect. Spend time with a local family drinking tea, cooking a meal, or overnighting in a homestay and you'll get a true taste of Jordanian hospitality (not to mention, the zaki food!).
#3 Appearances are important
Jordan is a fairly conservative country with regards to wardrobe. Shirts with low-cut necks and bottoms with high hems are uncommon and will draw attention. And you'll rarely see anyone walking around in sweatpants or shorts in the city. When planning what to wear when traveling in Jordan, as a general rule, knees, arms, and chest should be covered and clothing should be presentable. When visiting a mosque, women may be required to also cover their hair and neck. If your wardrobe includes any revealing items, those bits are best reserved for the bars or five-star resorts. Keep in mind that modest does not mean drab: locals tend to be fashionable and you may find some restaurants and bars enforce a dress code.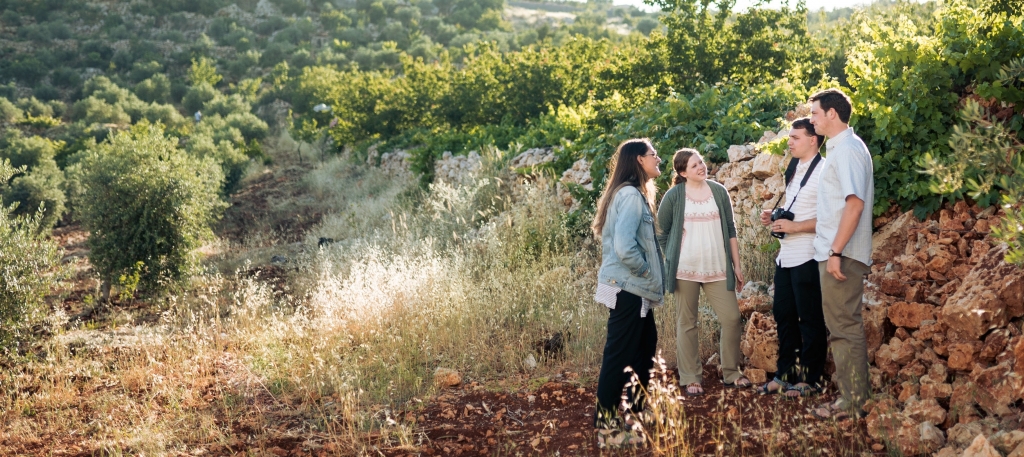 #4 Jordan is much more than a desert
Don't let the small size and Middle Eastern location fool you. Although about 75% of Jordan is considered to have a desert climate, it's not all sand and sun here. There are four seasons and the terrain is varied—from the evergreen forests in the north to the Red Sea in the south and the many mountains and towering rock formations in between. If you know what to expect, when, and where you can plan accordingly. In general:
Spring is from March through May. The comfortable temperatures make it a lovely time to tour Jordan for outdoor adventures such as trekking in Petra and wildflowers, particularly in the north, are in bloom. The showers from winter sometimes carry over into spring, so be prepared for some rain. As this is peak season, your rates tend to be higher.
Summer runs from around June through September, when you can expect the typical desert conditions you might imagine—lots of sunshine and high temps.
Autumn is brief, from around October to mid-November. Like spring, the weather is generally comfortable and ideal for outdoor activities.
Winter starts around mid-November and goes through March or April. It is cold and wet so some activities like canyoning in Wadi Mujib are unavailable due to potential flash floods.
#5 The kiss might confuse you
You'll often see Jordanians give hugs and multiple air kisses when greeting one another. But they may or may not do the same with you. In Muslim culture, physical contact is typically only between spouses, members of the same gender, or close family. So don't take it personally if no one showers you in air kisses or reaches out a hand to shake. And at the same time, don't be surprised if they do! Not everyone is Muslim and even some Muslims are comfortable shaking hands with visitors of the opposite gender. Your best bet is to follow their lead. If they they put their hand to their heart, this is is their way of greeting you without physical contact. If they reach out a hand or lean in for a hug, feel free to reciprocate. Regardless of the greeting, you are welcome and many locals will say the same: Ahlan wa sahlan.